Julius Koch 🇩🇪 - Ritza 25 Polyester "Tiger" Thread - Mini Spools (0.8mm)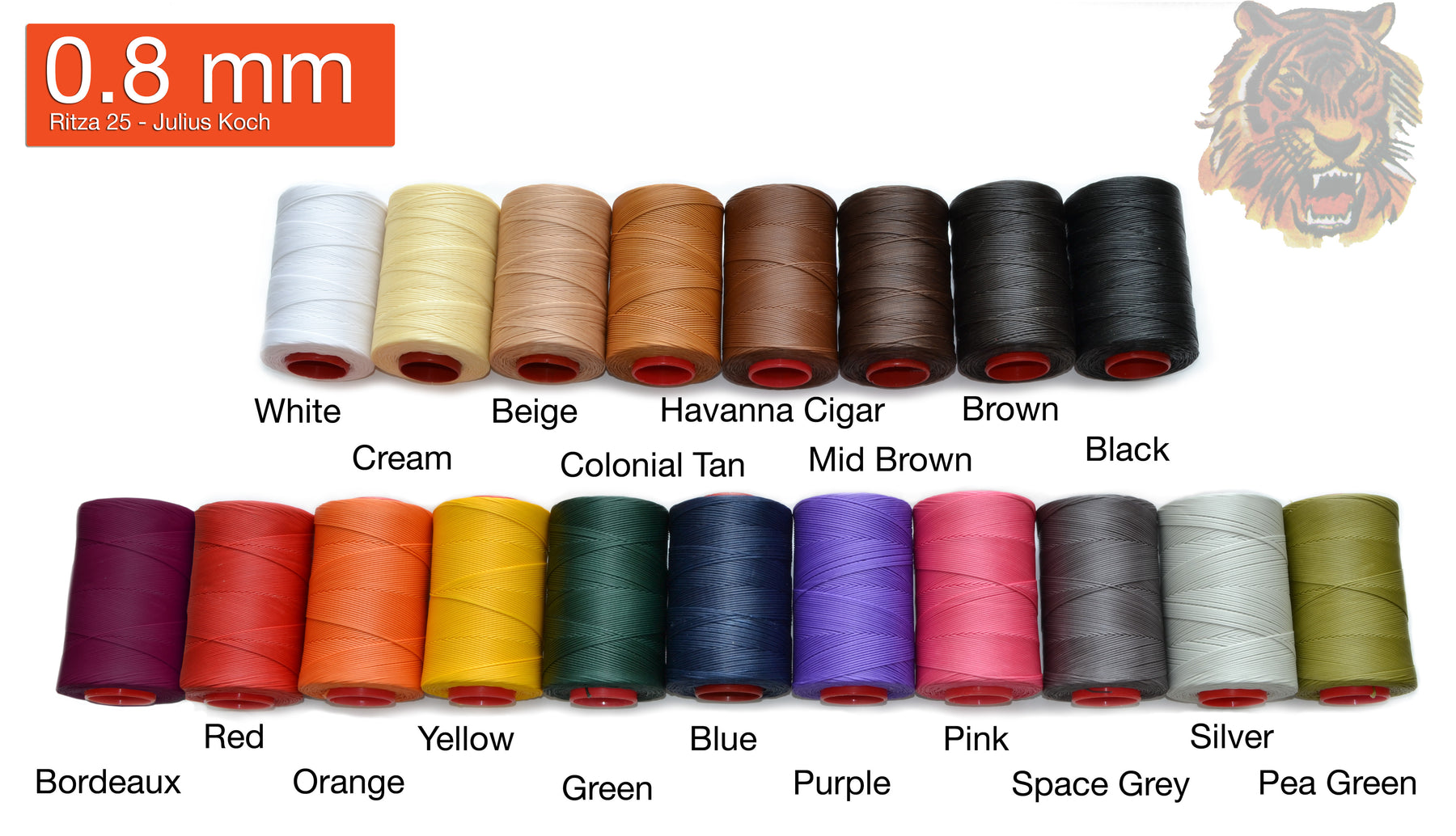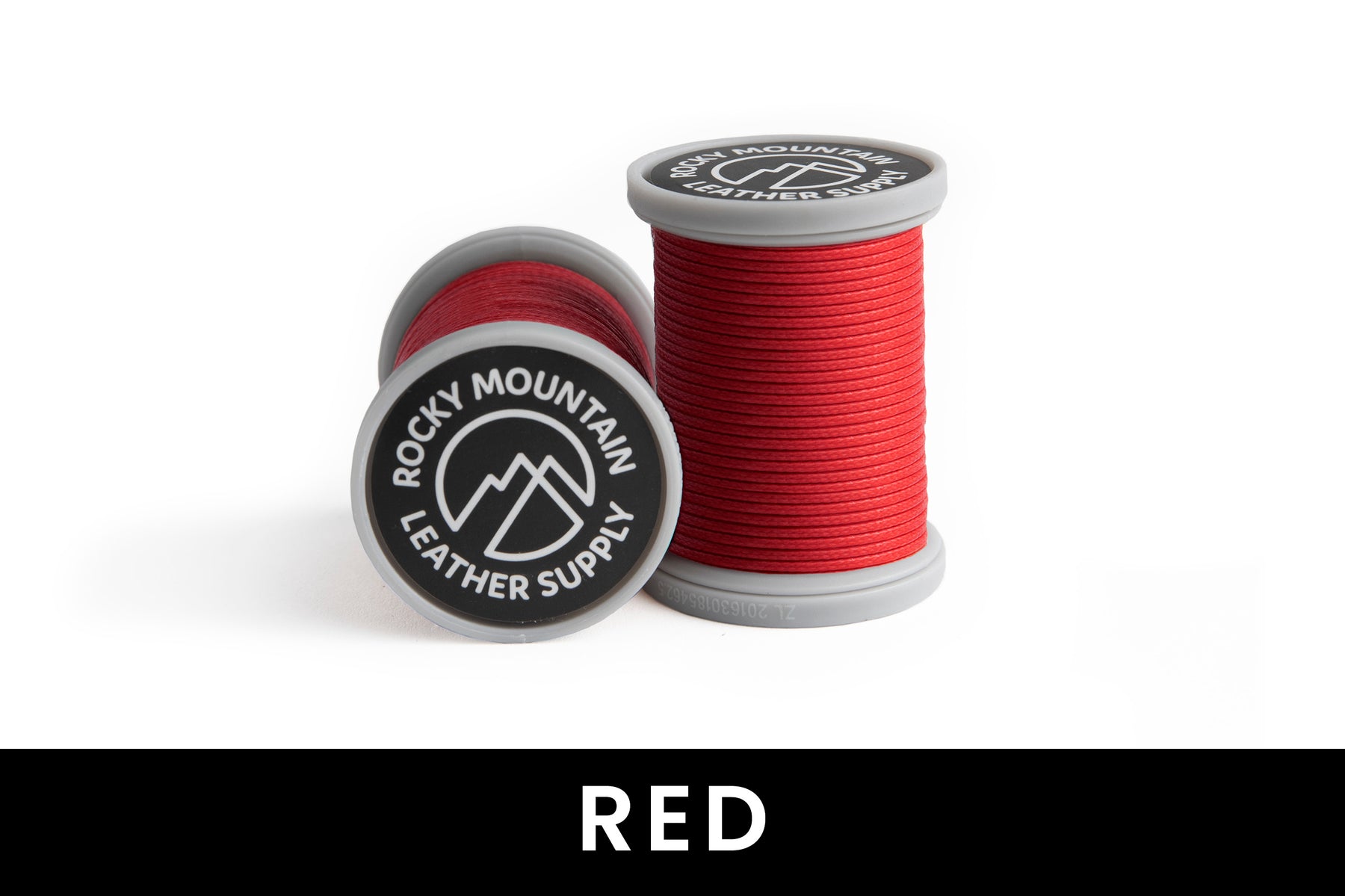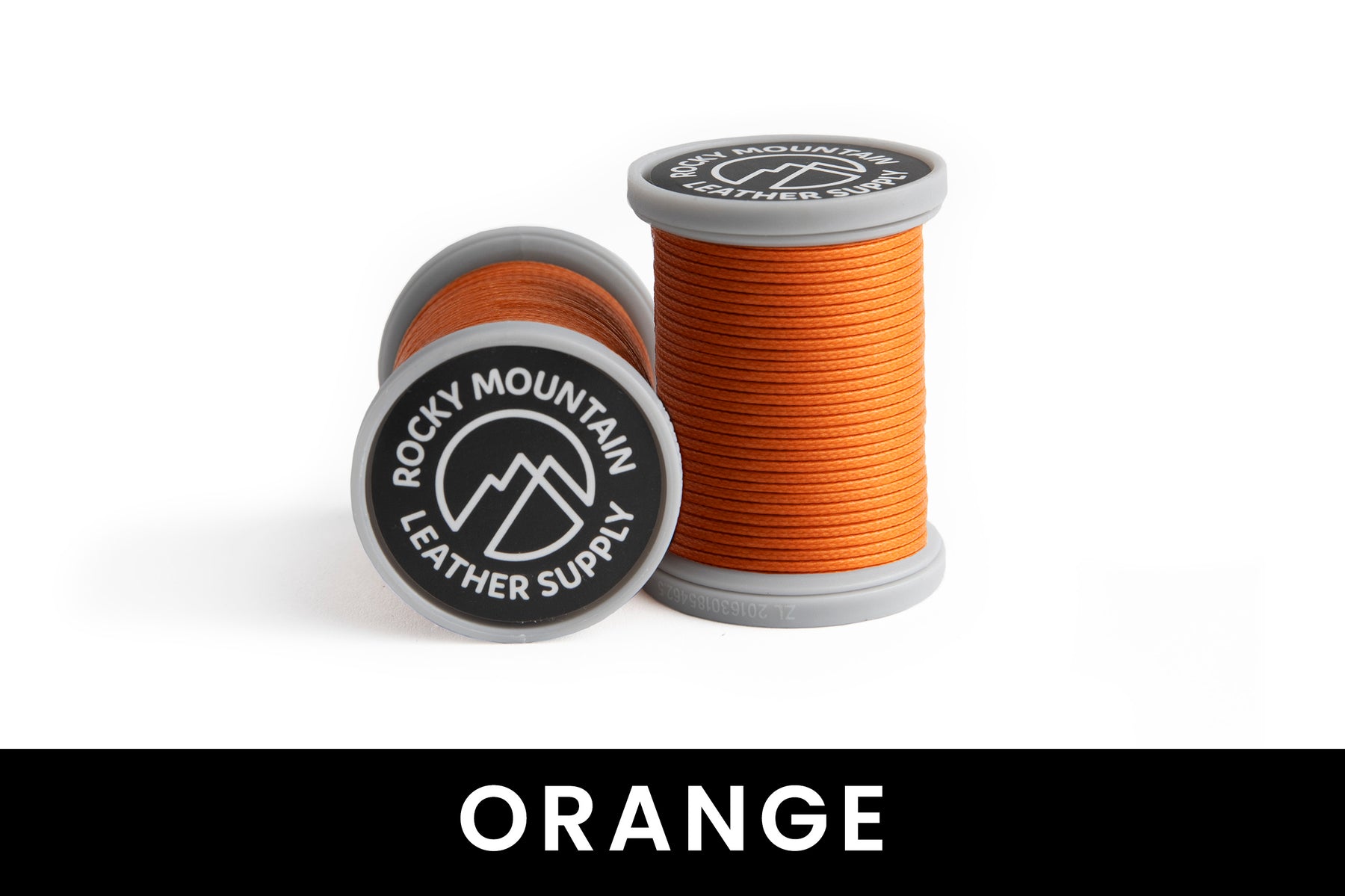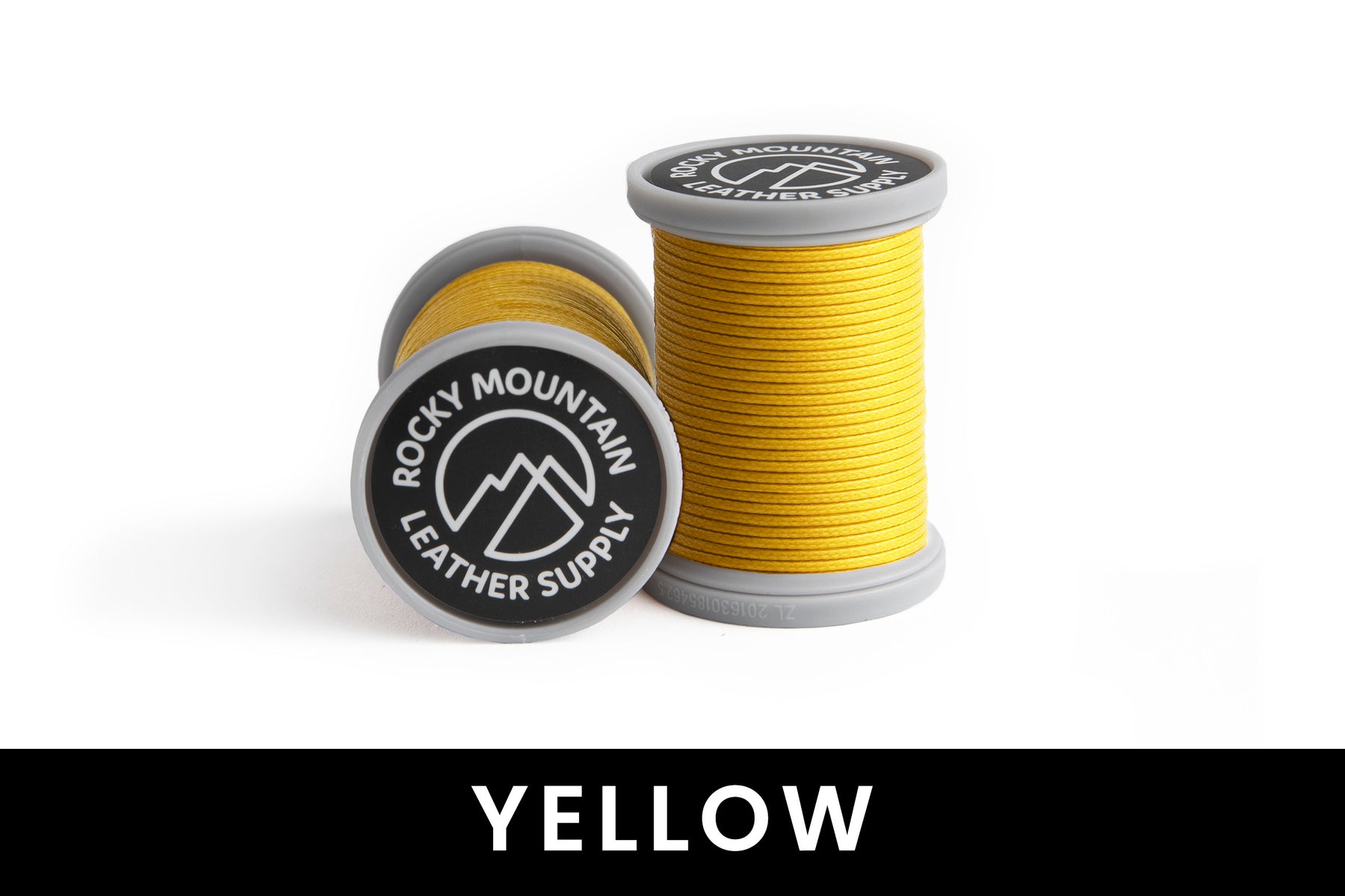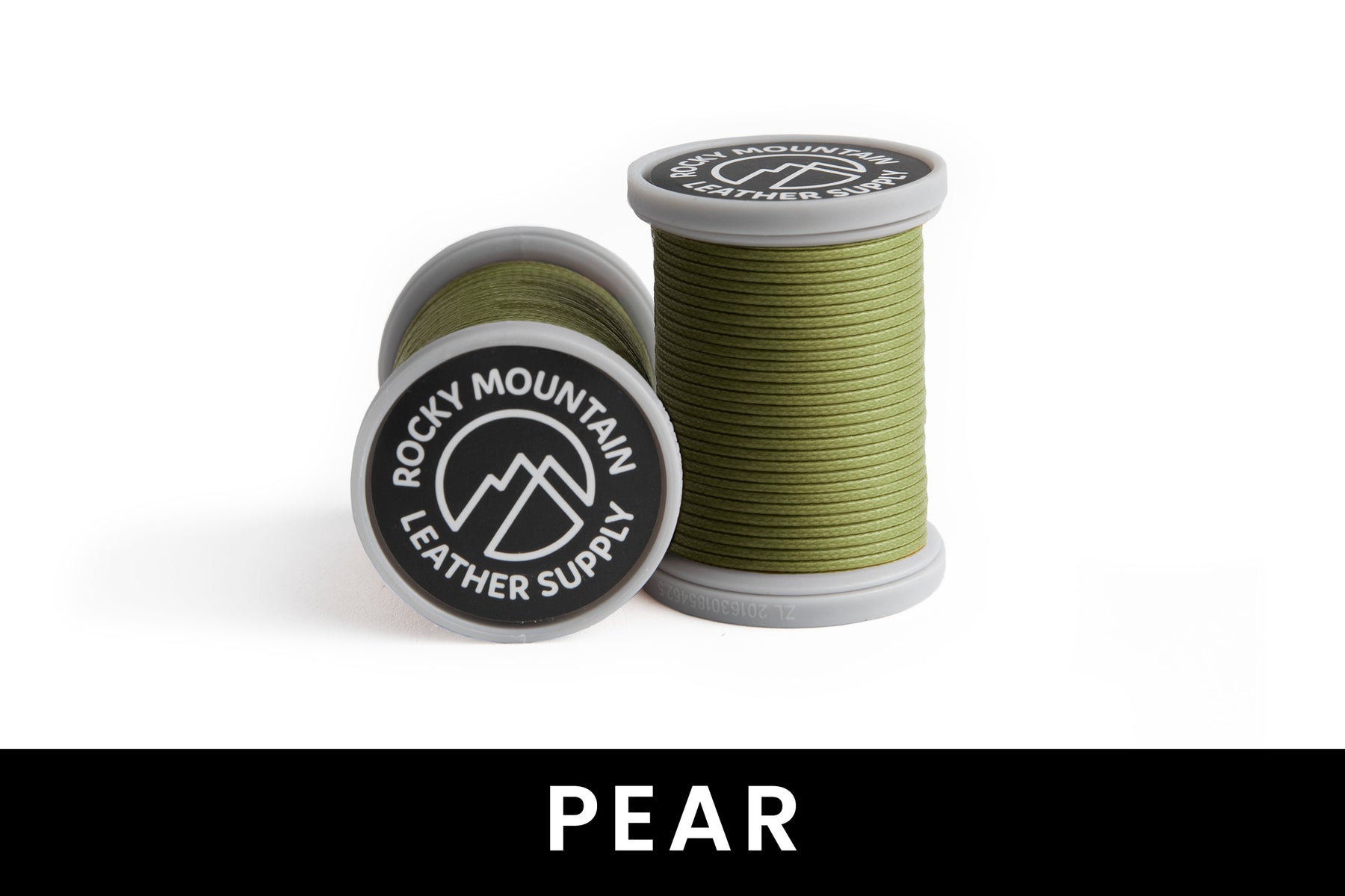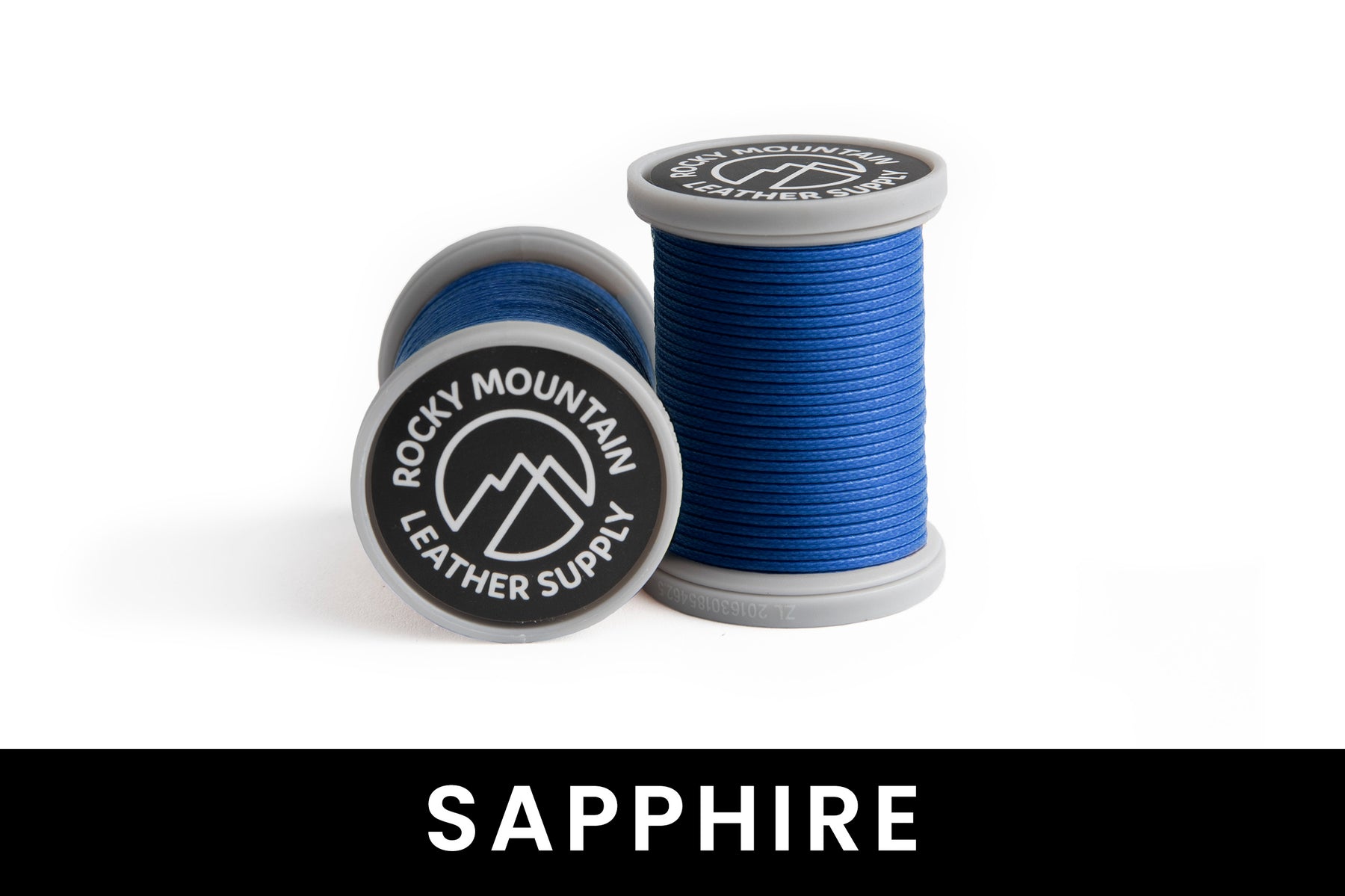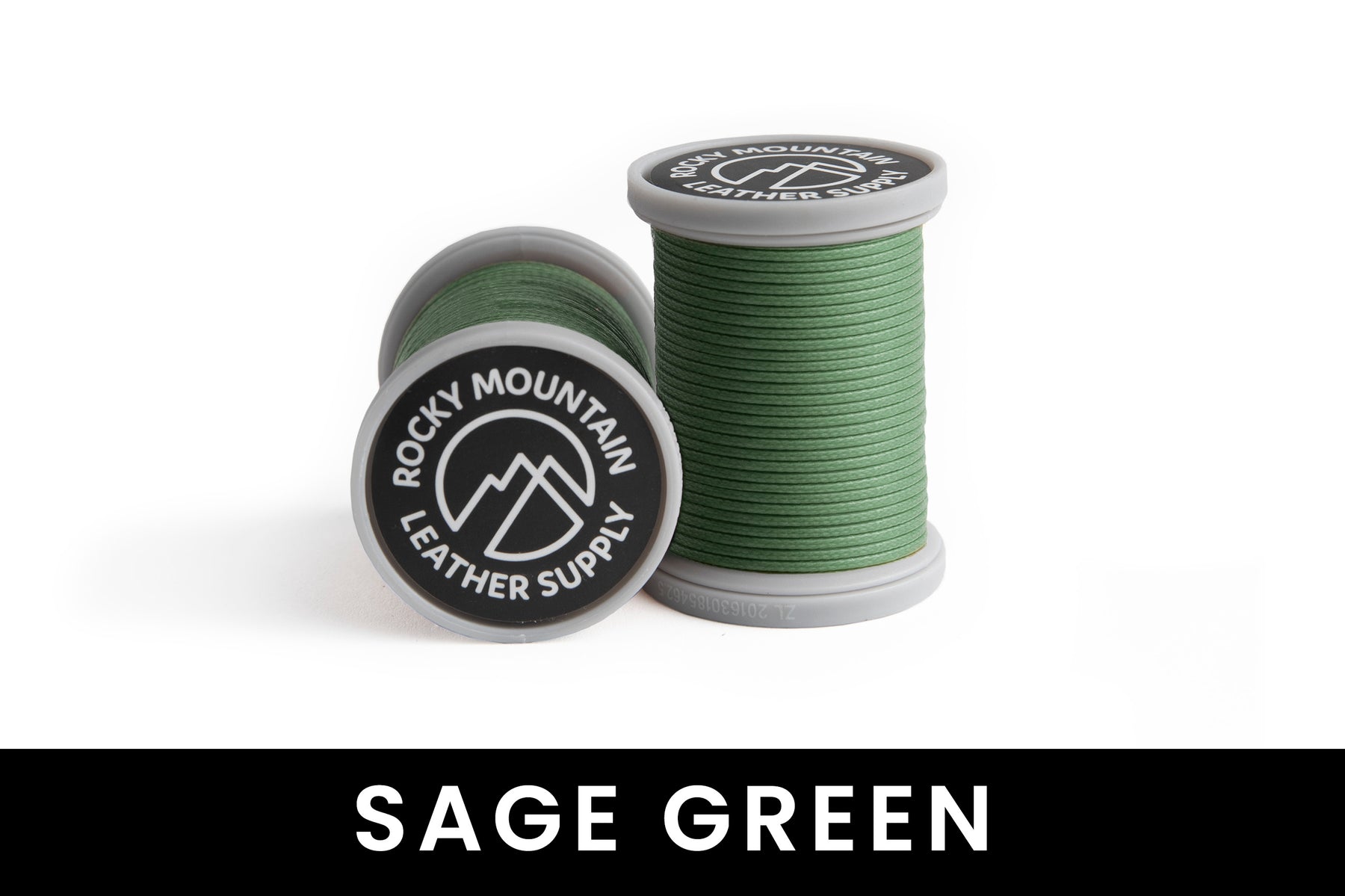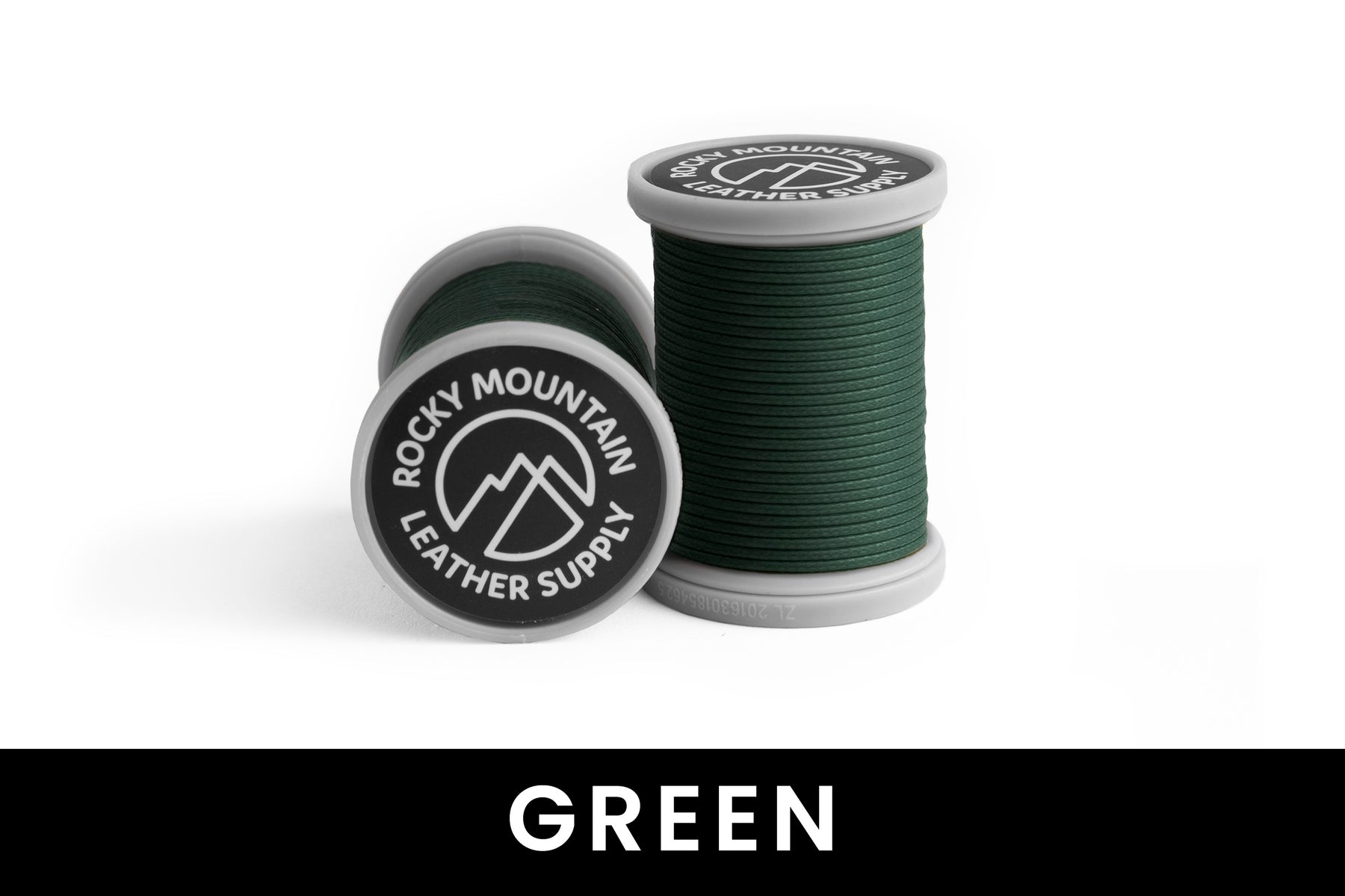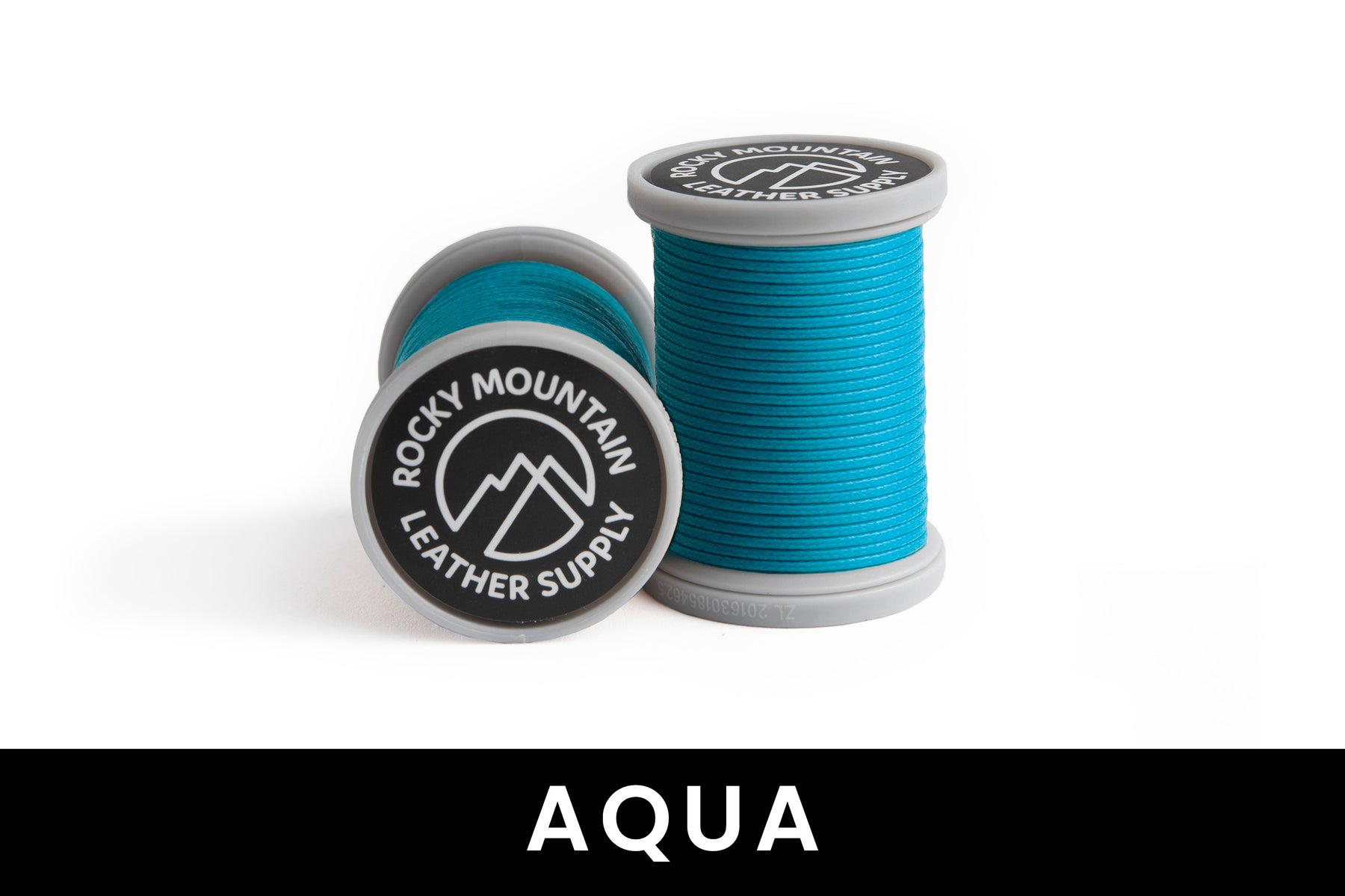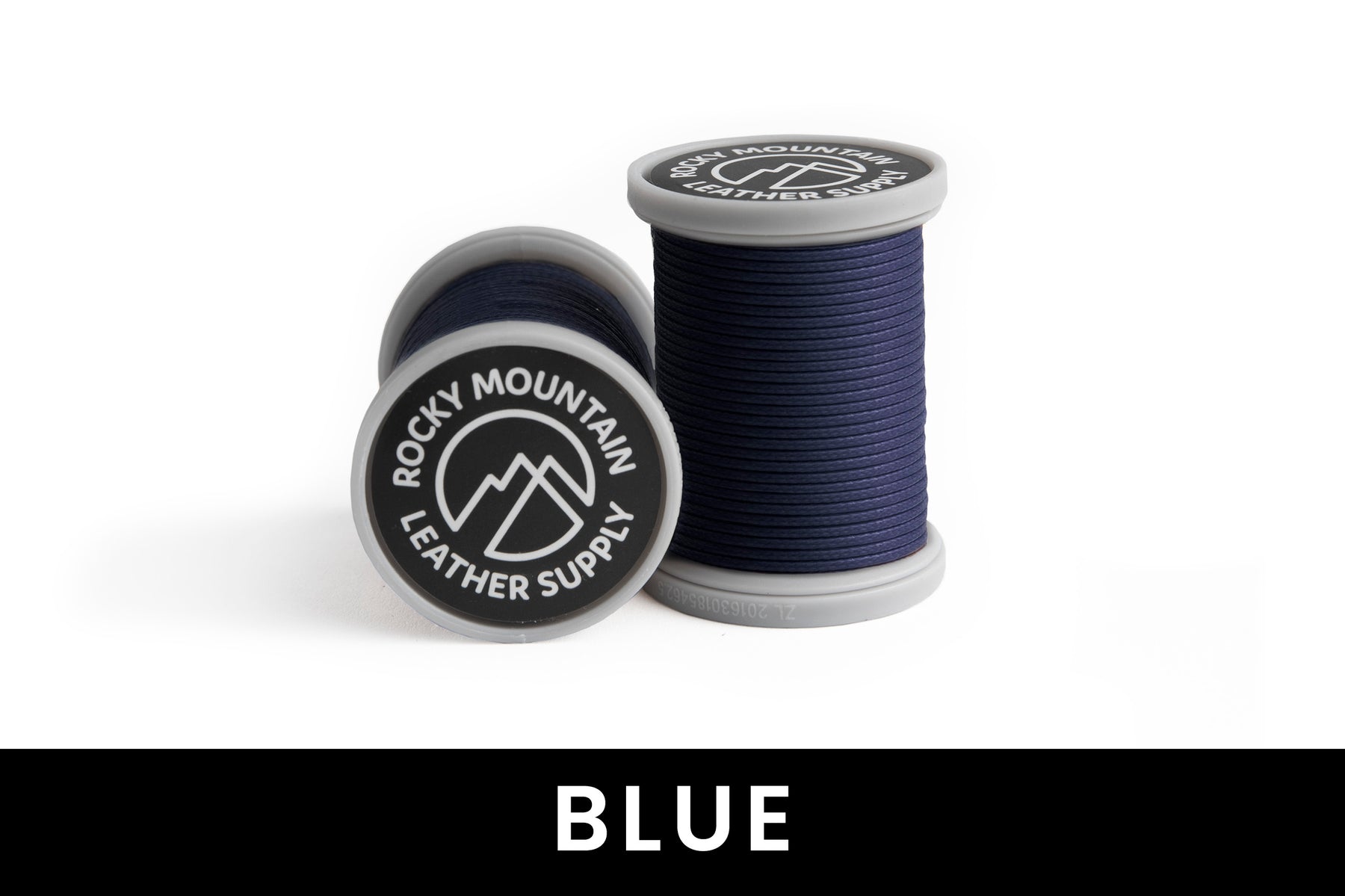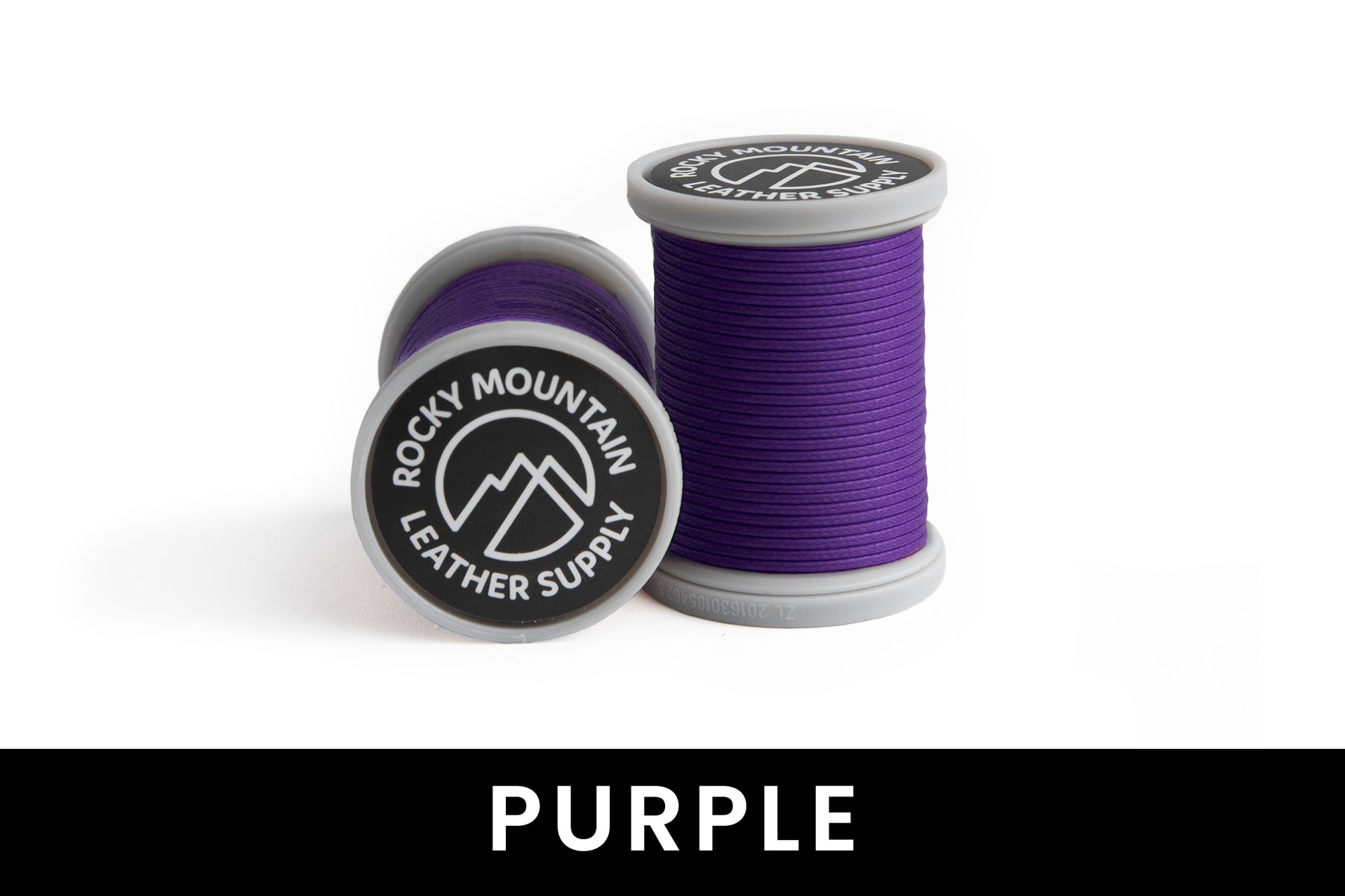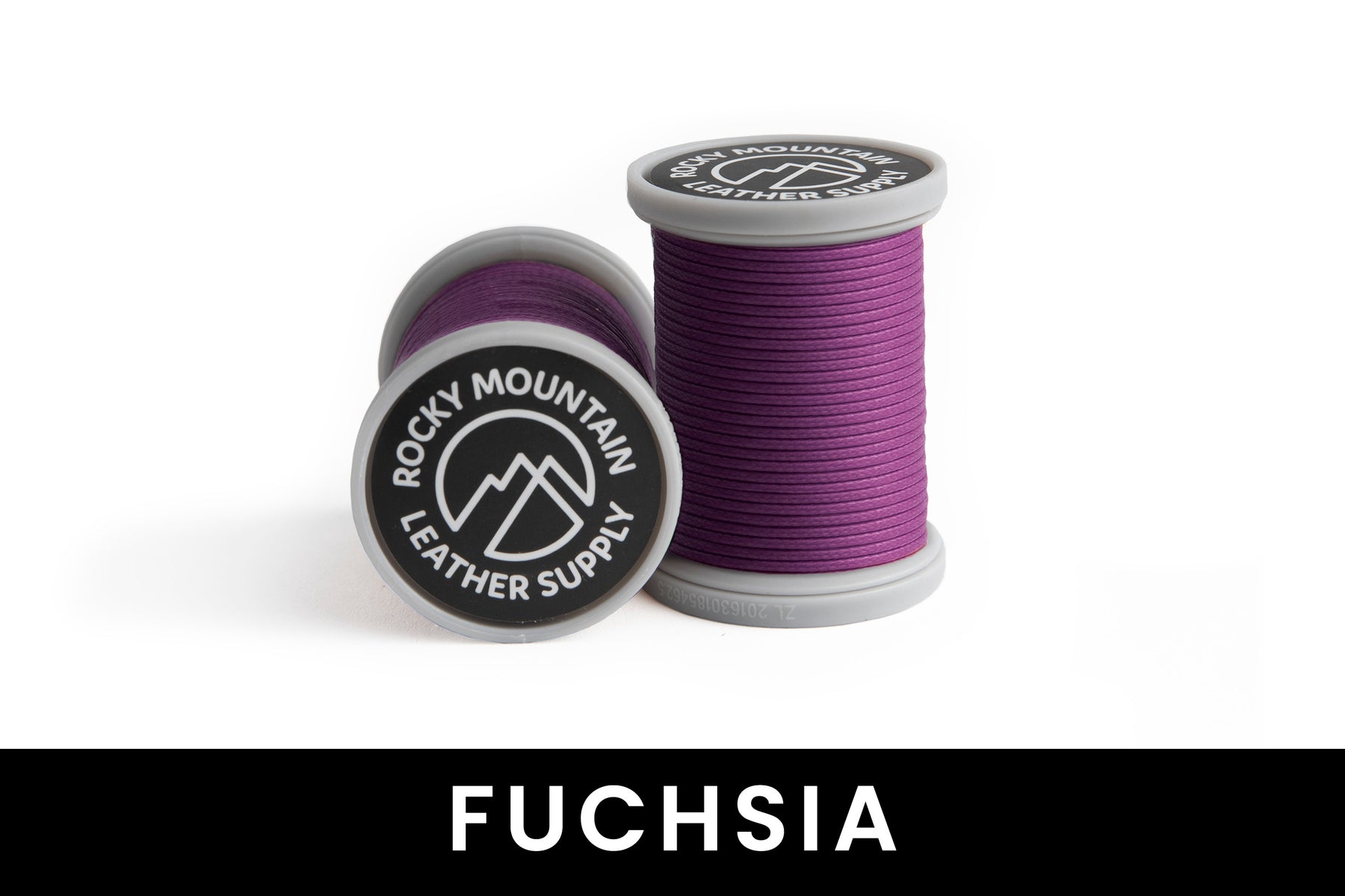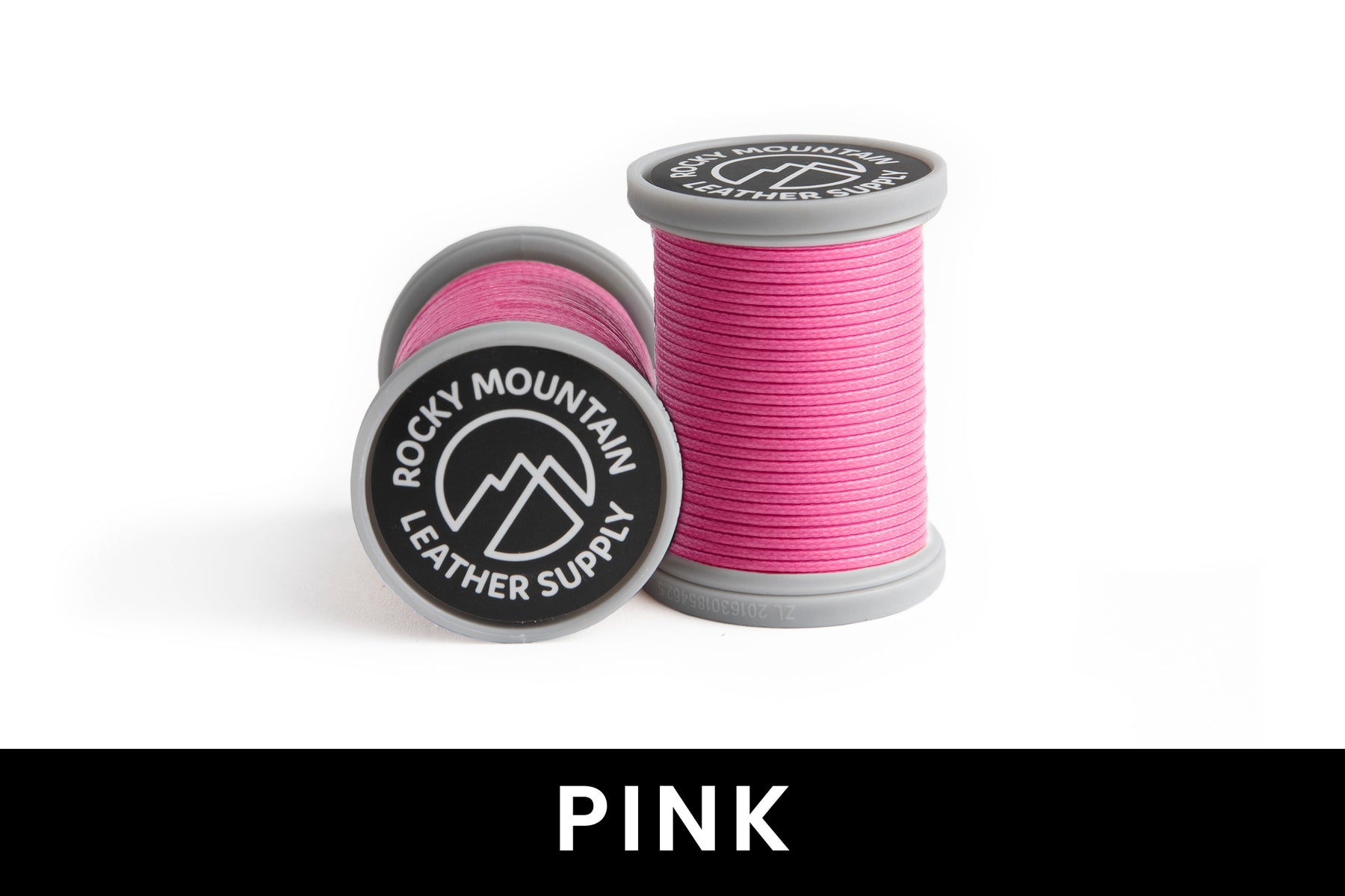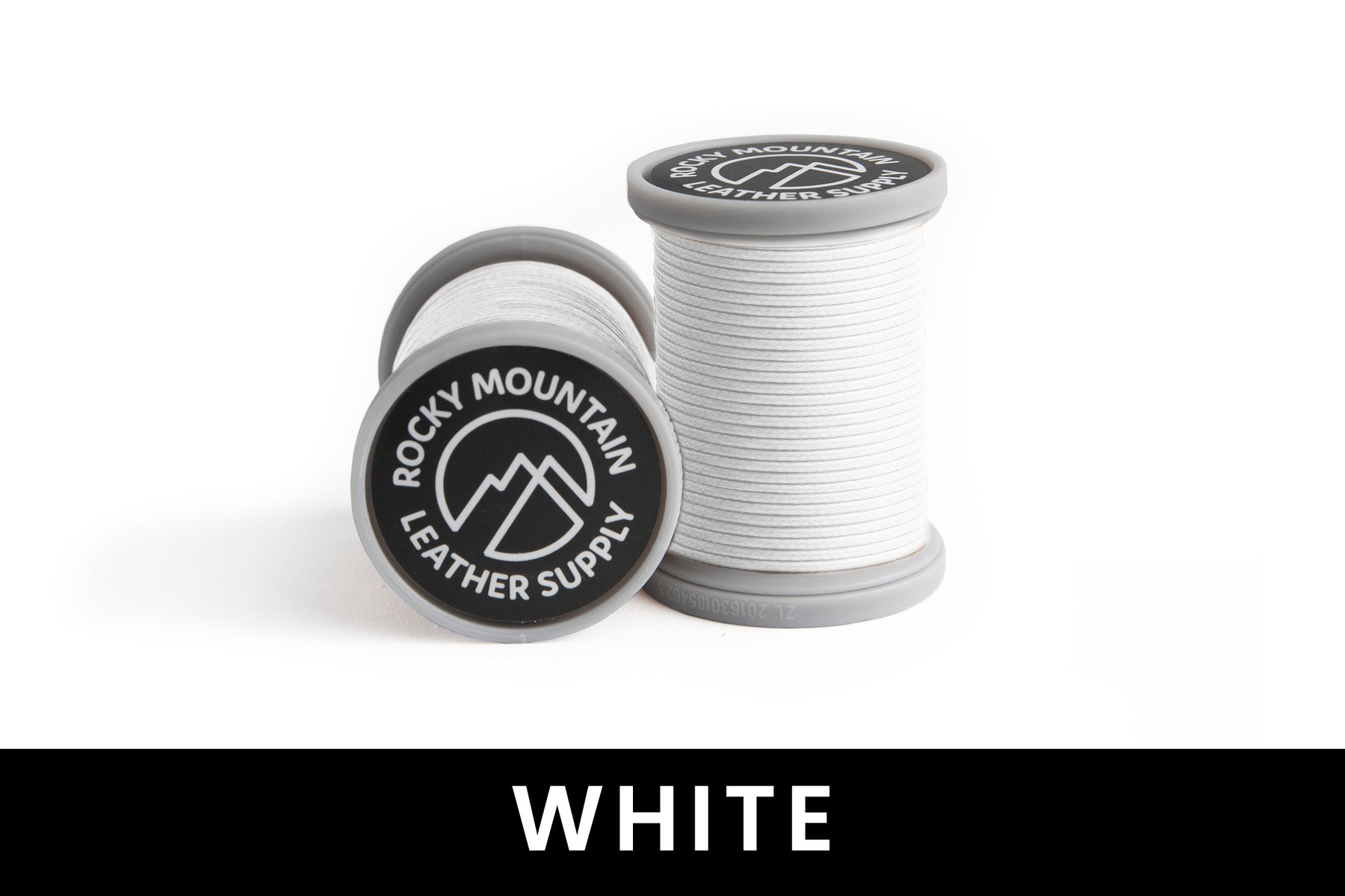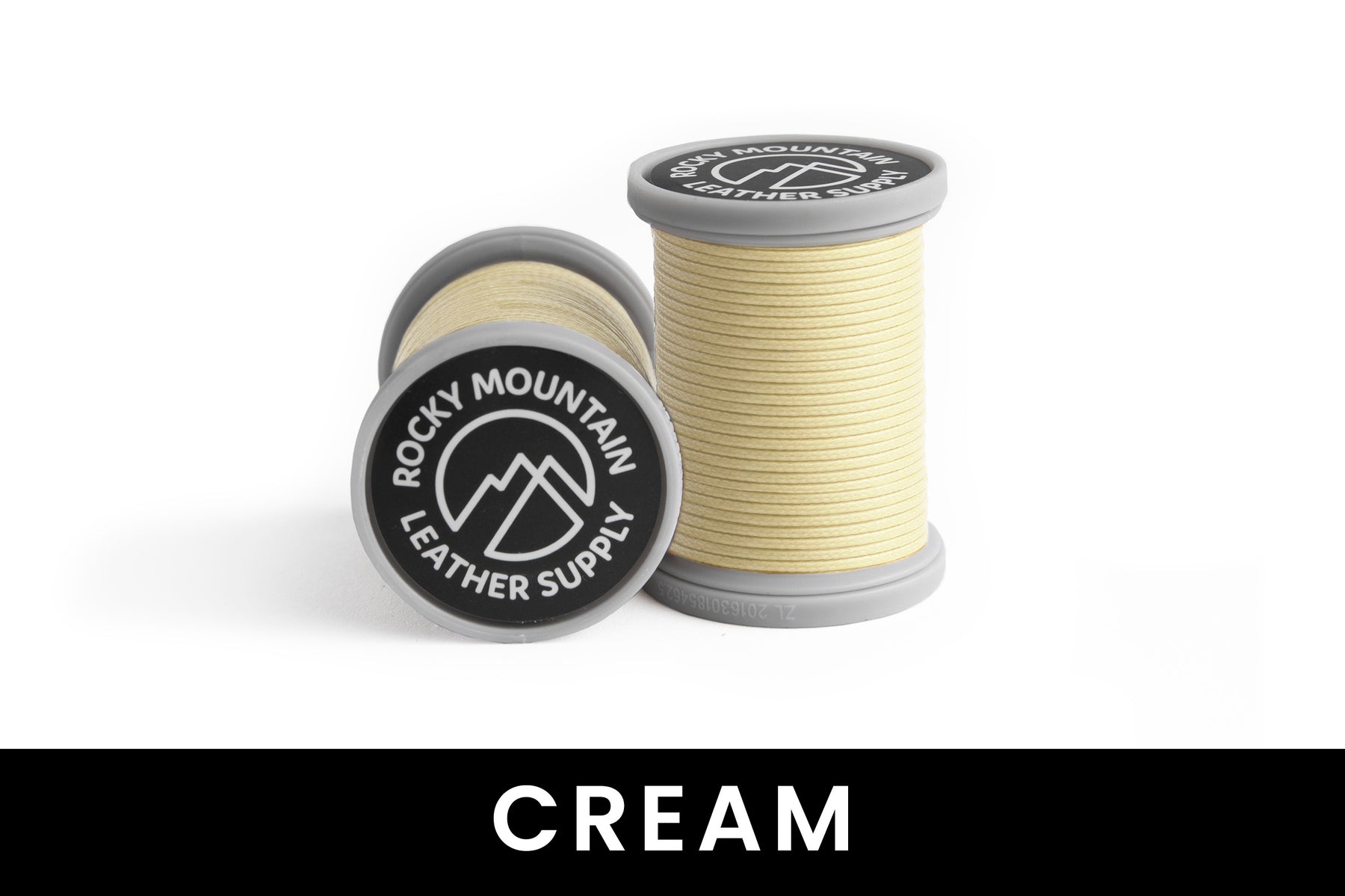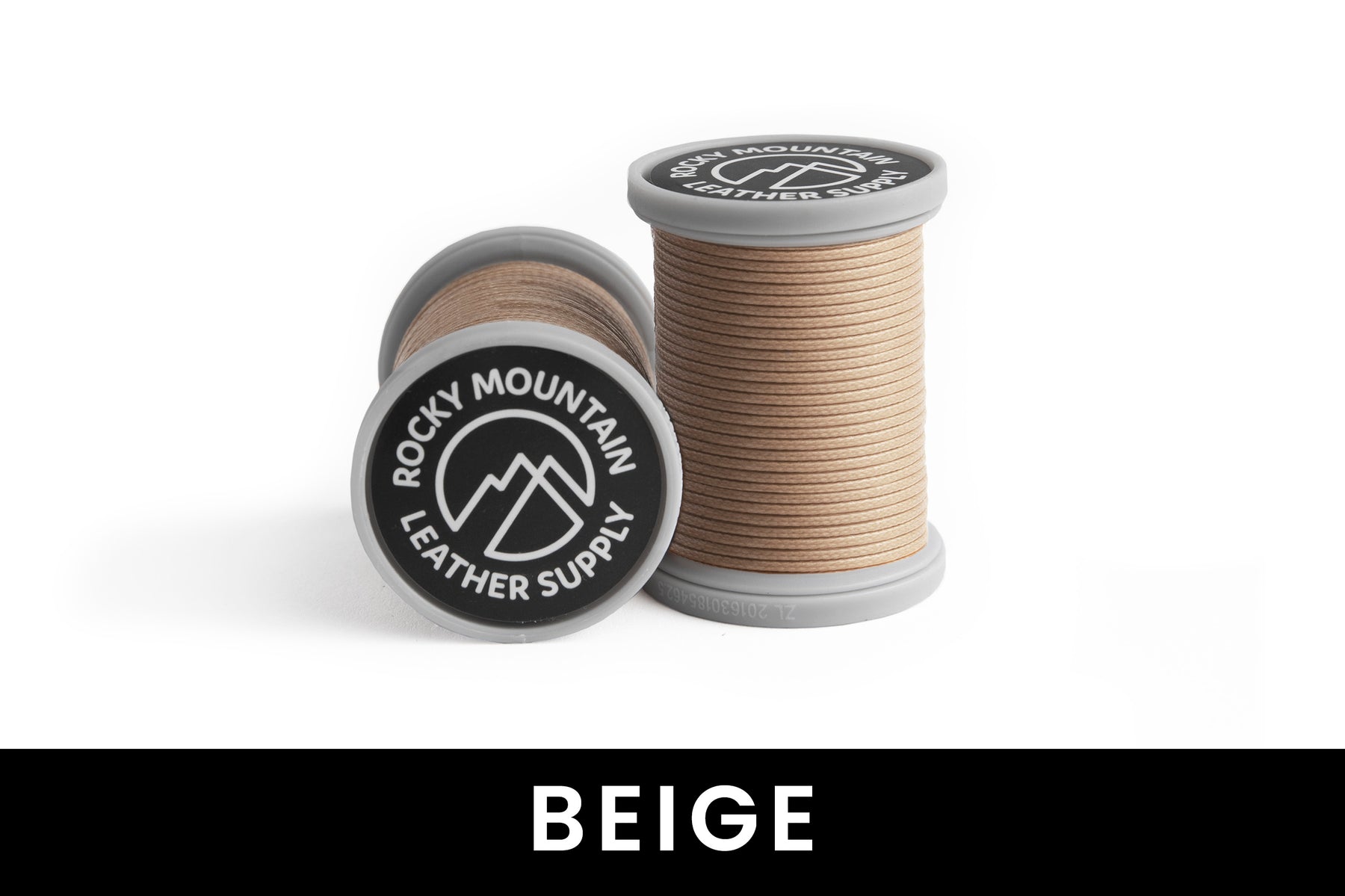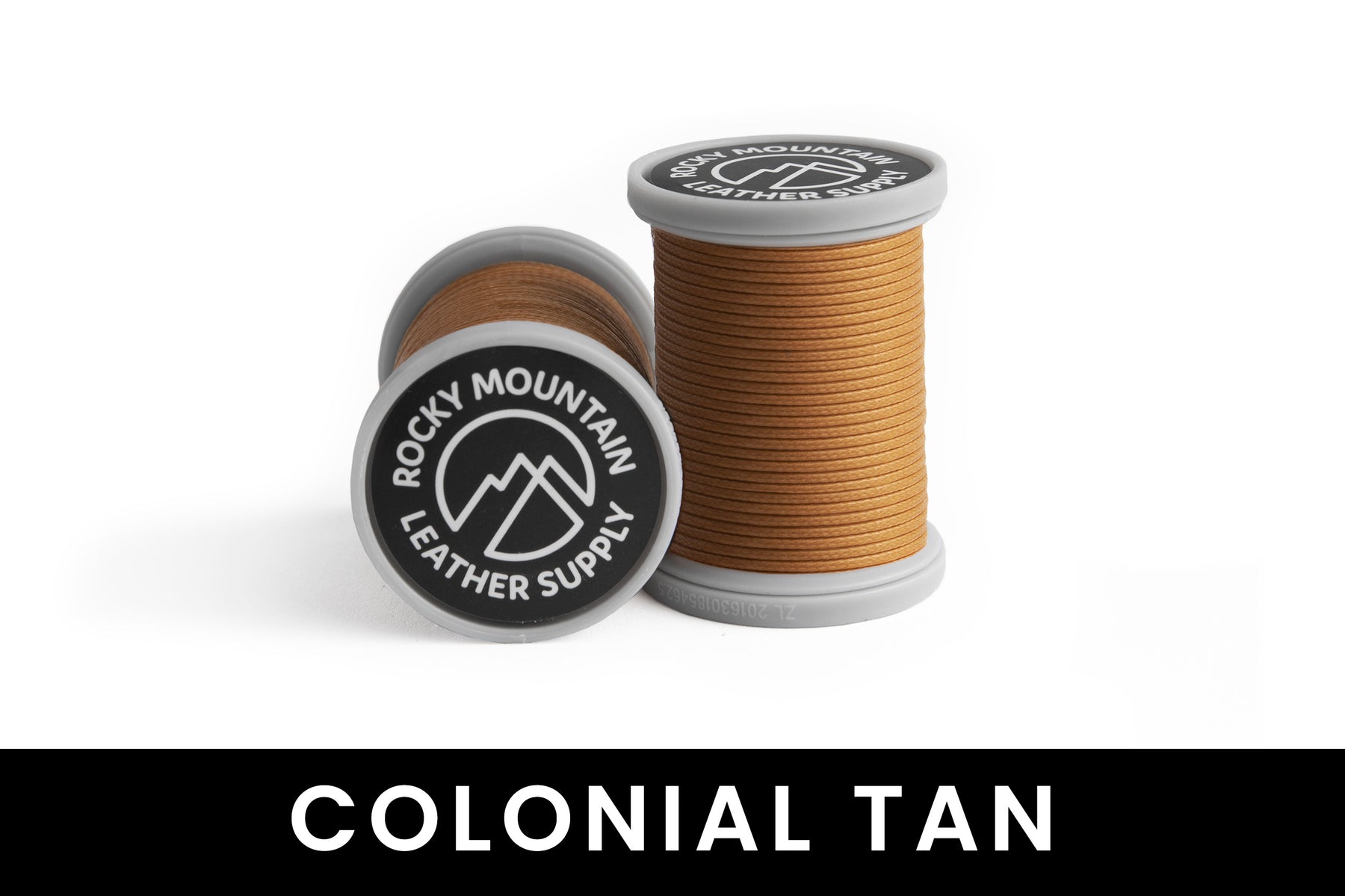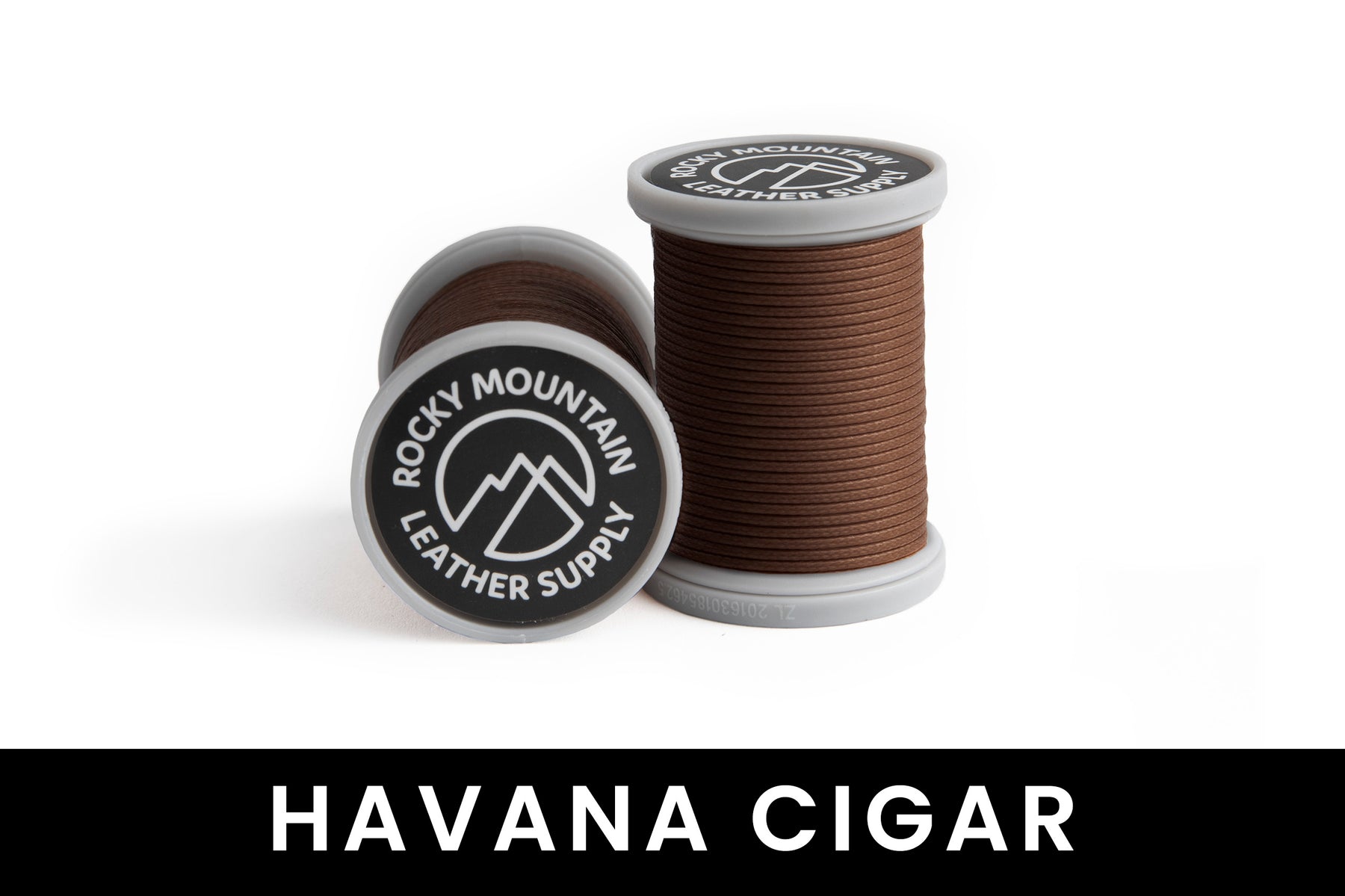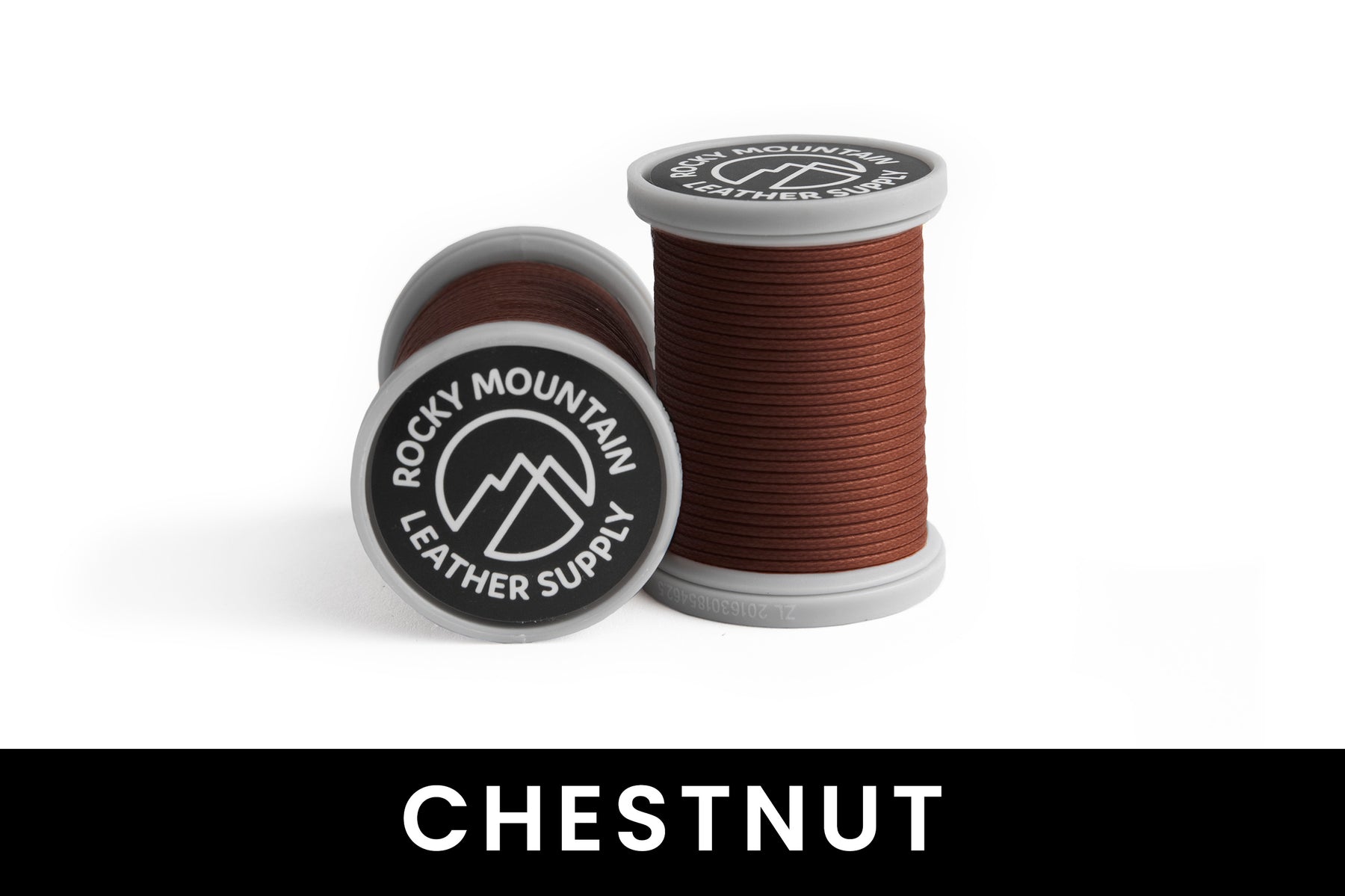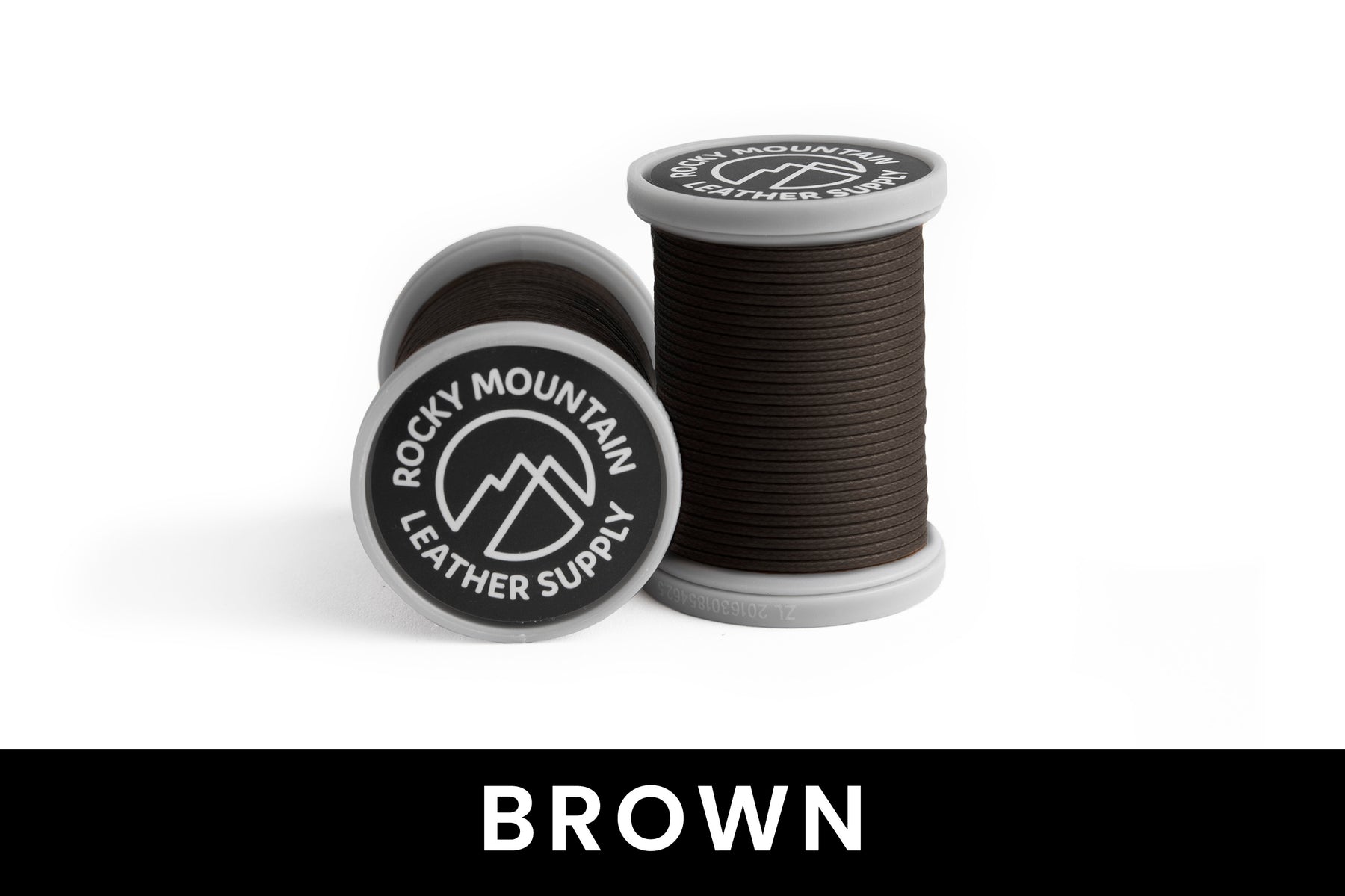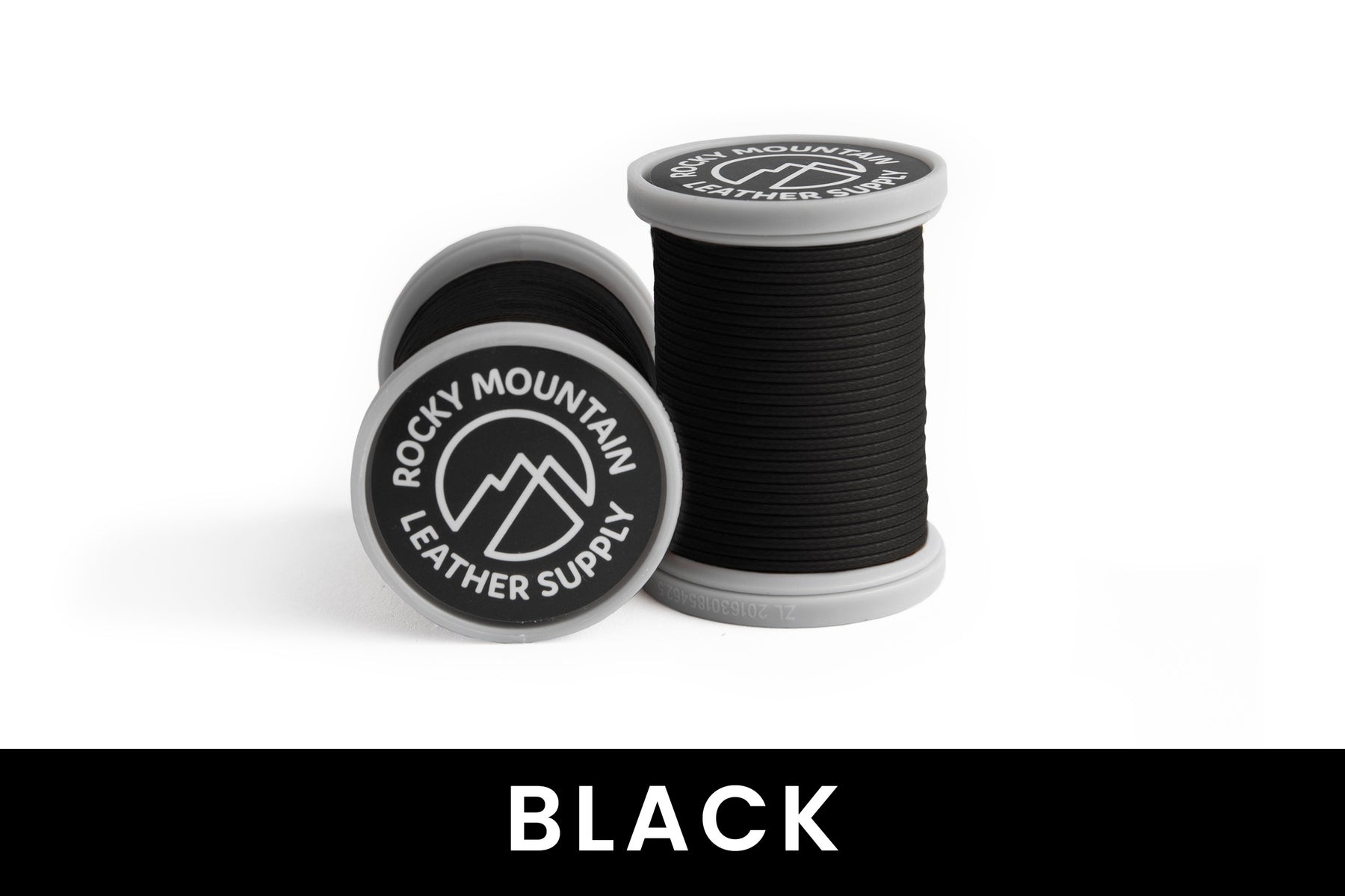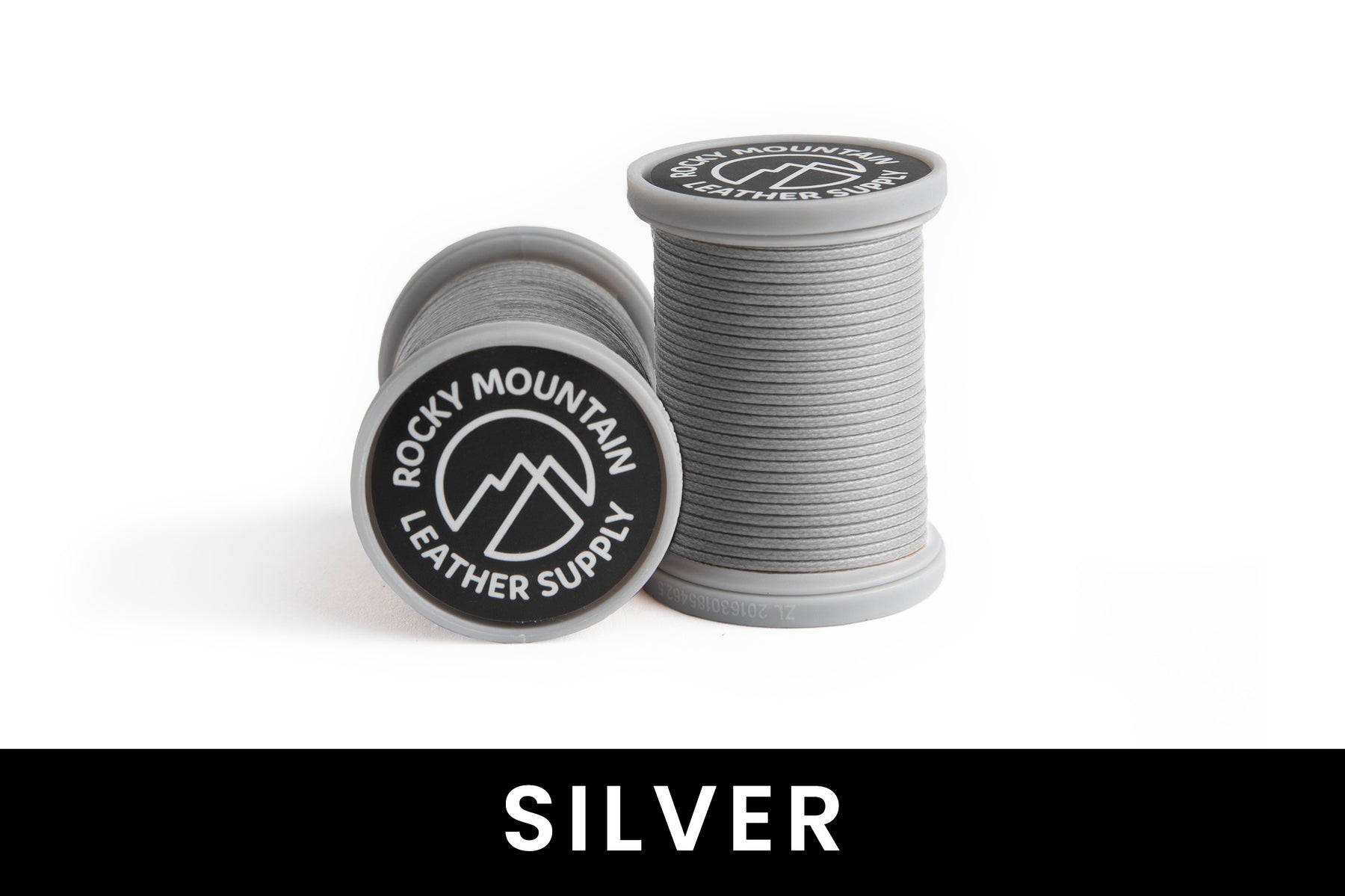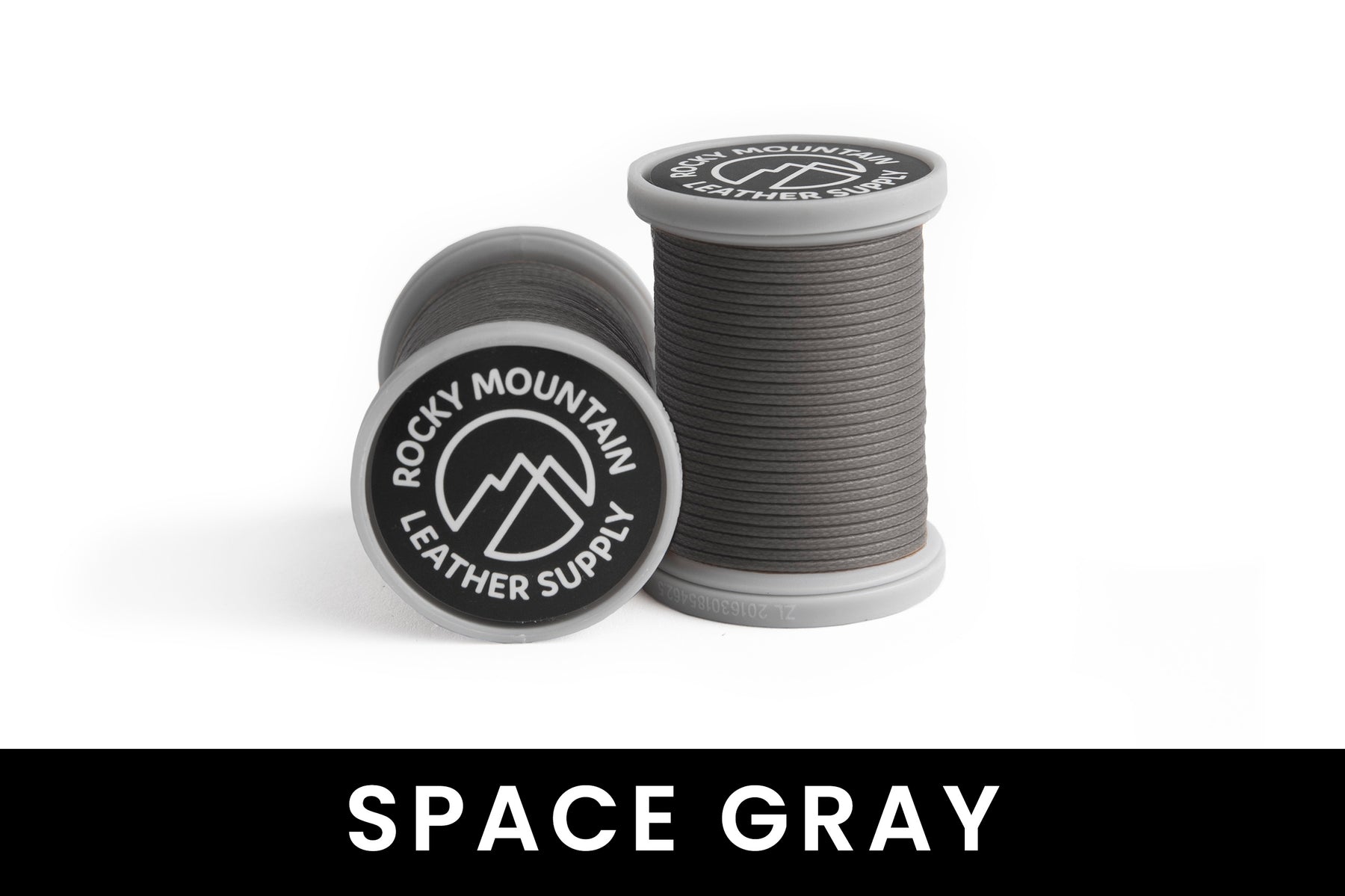 * ATTENTION: Make sure you select the appropriate color in the "Choose Color" section above.
Free Shipping Within the US
30 Day Risk Free Warranty
* Excludes Split Leather
Free Splitting On Most Leathers
Thread: Ritza 25 Tiger Thread
Manufacturer: Julius Koch (Germany)
Type:

 

Polyester 

Braid/Twist: Flat Braid
Waxed: Yes
Thickness: 0.6, 0.8, 1.0, and 1.2mm (Limited 1.4 / 1.7mm also available)
UV Resistant: Yes
Mini Spools: 25 meters or 100 meter
Full Spools: 500 meters Click Here
Sample Card: Click Here

DESCRIPTION
Ritza 25 Tiger Thread is a waxed polyester thread made by Julius Koch in Germany. Tiger thread comes in a few different thicknesses to get the right match for your project. The thread is finely braided, flattened and extremely strong. It comes lightly waxed to hold its place and will not gum up your projects like many other waxed threads! 

Polyester thread is preferred for sewing almost anything that requires strength and durability. It performs well with all types of leather and sewing projects. It is strong, has excellent sunlight (UV) resistance and will keep you projects lasting for a very long time. This is one of our favorite threads because of its rich colors, quality of braid and the way it lays down in your leather. 
OTHER SIZES

NEEDLE MATCHING
Please note the images are a representative of the actual product, however computer and device screens vary as do dye lots. The product you receive may look different than it appears on your screen. Product descriptions are to the best of our knowledge, if you notice any errors please contact info@rmleathersupply.com